"CORPORATE CULTURE IS AN ESSENTIAL PART IN G-MORE."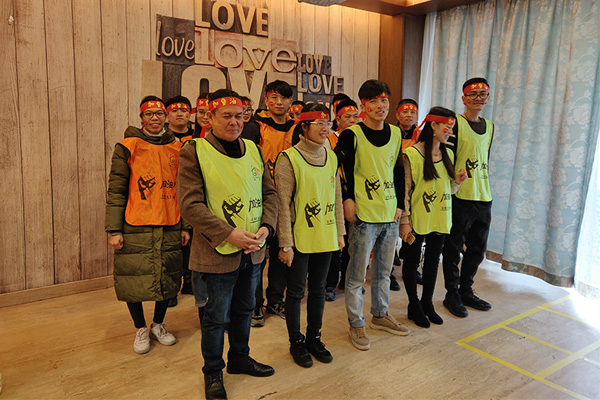 To enhance the spirit of teamwork, we organize various of activities, such as Outward bound, CS field operations, outdoor training, tourism etc. Through the activities, the staff learns a lot and improves a lot. They work hard to enjoy the culture. And the culture helps them to improve themselves and enhance the working efficiency. Keep learning and keep improving, that's the only way to serve our customers better.
"WE CARE ABOUT OUR STAFF, AS THEY ARE OUR FAMILY MEMBERS. WE ARE A FAMILY!"
Staff, the most essential part to G-MORE. So, we care about our staff. We listen to them, help them, and try our best to treat our staff as family member. We spend time together after work in participating different activities, such playing basketball, BBQ, hiking, riding bicycle, doing sports etc. We hold birthday parties every month for all the staff together. We wish our staff enjoy life when working in G-MORE.
Monthly Birthday Party for our staff! We decorate our greenhouses to be a birthday party room, and we celebrate the birthday together for every staff.